Family Domain Name Email
---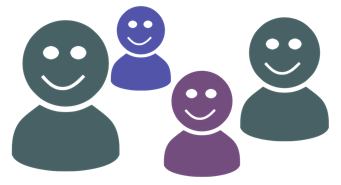 We have seen a growing interest in families registering domain names for email here at Email Maniacs.
Here are step-by-step instructions for how to set up email for your Family Domain.
Step 1:
If you don't already have a domain, register your Family Domain with a good
Domain Registrar
.
Step 2:
Change the MX Records for your Family Domain name. You can learn how to do that here:
MX Records Change
Step 3:
Direct each member of your family to sign up for their own email address here:
Get Email Address
Your family members do not need to change the MX Records, because you already did.
We can generate a special webpage here on Email Maniacs, which will only apply to signing up with your Family Domain. Please
contact us
if you would like us to do that.


Why get a Family Domain name?

Getting a domain that all your family members can use for email is great for many reasons. Here are some of them:

You don't have to have a boring and weird email address, like john72549b@comkast.com or mary9944@yaaho.com.

Each member of your family can get an email address that they can use forever.

It strengthens the sense of belonging for your extended family.

It is cool to have a unique email address that reflects your name!




What if my Family Domain is already taken?

If your Family Domain is already in use by someone else, try some of these ideas in the quest for your family domain name:

Try a different domain extension, such as .net, .us, or .org.

Try to add "The" in front of your family name.

Add an "s" or the word "Family" after your name.


---
Copyright | Privacy Policy | Disclaimer | Terms